I am so excited about this week's posts for Holiday Casseroles. A casserole is such a warm and comforting food, and even though my family used to cringe at the notion of a casserole, I think my past has finally gone by. Especially with this delightful skillet version of a Mexican favorite.
We first had chilaquiles when we traveled to Mexico in May. This not-so-appetizing dish appear
ed on our buffet every morning for breakfast and the casserole was the most often replaced dish. I decided to give it a try. Everything about this casserole said HOME. I knew immediately it was a favorite and encouraged each of my family members to try it. It became a favorite and a small scoop would be on every breakfast plate.
Looking for a version to make at home, I found many on the internet that looked promising. We came up with this version and it was so good and very easy to make.
Christmas Chilaquiles (Chill a kee lace) with Eggs
1 T avocado oil (any oil works!)
1 small red pepper chopped
1 small chipolte in adobe sauce plus 1 T of the sauce
4 c thick corn tortilla chips
4 sprigs of cilantro, chopped
4 sprigs of cilantro for garnish
Preheat oven to 375. Heat the oil in a cast iron skillet over medium heat. Add oil, heat to medium, add onion and red peppers and saute until softened. Add the chipotle and sauce. Crush the chips in large pieces and add to the skillet. Stir to mix. Heat in the skillet for a minute. Stir in salsa. Press down to an even level. Use a cup to make four wells in the mixture. Crack the eggs into the cup and then pour the eggs into the wells. Place the skillet in the oven and bake 12 minutes. The egg whites are cooked through but may have a bit of watery substance visible. Sprinkle cheese over the chilaquiles and bake until cheese is melted. Remove from oven, sprinkle with chopped cilantro.
Let the casserole set for a couple of minutes. The cast iron will keep the casserole hot. Slice into four servings. Garnish with your favorites: Sour cream, avocado, cilantro, lime.
We are headed back to Cabo for the Christmas holidays. My plan is to serve this up to my family for our "Christmas" morning breakfast (we are celebrating early!) along with Mexican hot cocoa. I am ready for the tropics!
Here are more delightful recipes for holiday casseroles below. Give them a look. They are delicious!
Holiday Casserole Recipes #SundaySupper
Breakfast Casseroles
Classic Casseroles
Creative Casseroles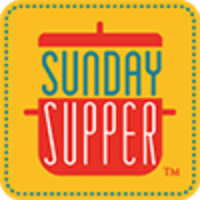 The Sunday Supper Movement is committed to bringing our readers delicious recipes that encourage them to gather and eat together around the family table. Search for your favorite ingredients on our
Sunday Supper website.
Also check out the
Sunday Supper Pinterest boards
for plenty more ideas and inspiration.