I hosted a Friendsgiving as a fundraiser for my birthday this year with my P.E.O. chapter in exchange for our monthly eating out. My sisters donated the cost of their meal to No Kid Hungry in honor of my birthday! I raised over $800 for this event. I am so proud of my family and friends for stepping up to the plate for this charity!
We made an Italian meal of Bob's Ultimate Mac and Cheese and Pumpkin Ravioli with Pumpkin Alfredo Sauce. We served this Shaved Brussels Sprouts Salad with Drunken Cranberries as the salad course and it was a hit with the ladies!
Several brought wine, one brought a luscious dessert of tiramisu, and appetizers. We laughed, enjoyed each other's company and discussed about making this an annual event because we really believed it was a great opportunity to give back, right here at Thanksgiving.
Shaved Brussels Sprouts Salad with Drunken Cranberries
1 pkg dried cranberries
1/4 lb brussels sprouts, shaved
1 pkg mixed salad greens
8 oz crumbled goat cheese
1 cup peanuts
1 t olive oil
1/2 t salt
1/4 t black pepper
1/4 t cumin
1/4 t smoked paprika
1/8 t cayenne
2 c finely diced ham
2 T red wine vinegar
1 T whole grain mustard
1 T honey
2 T apple cider vinegar
6 T olive oil
2 T honey
2 T bourbon
Soak cranberries overnight in bourbon.
Make spiced peanuts (can be done the night before) Heat oil in medium high skillet, add, peanuts, salt, pepper, cumin, paprika and cayenne. Cook and coat peanuts for two minutes. Set aside.
Heat olive oil in skillet on high. Add ham and cook until browned. Add 1 T vinegar, mustard and honey, stir and coat ham for 2 minutes.
In a small bowl, whisk 2 T vinegar, 2 T honey together, add olive oil in slow stream, continuing to whisk. Set aside.
Combine salad greens, brussels sprouts, cheese and cranberries. Toss in peanuts and salad dressing. Toss to coat. Plate salad, add ham chunks to each plate. Serve.
See my post next week on how to plan a Friendsgiving event for your friends and family. Stay tuned!
Holiday Salad Recipes #SundaySupper
Festive Holiday Salad Recipes
Bountiful Holiday Salad Recipes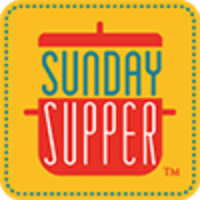 The Sunday Supper Movement is committed to bringing our readers delicious recipes that encourage them to gather and eat together around the family table. Search for your favorite ingredients on our
Sunday Supper website.
Also check out the
Sunday Supper Pinterest boards
for plenty more ideas and inspiration.